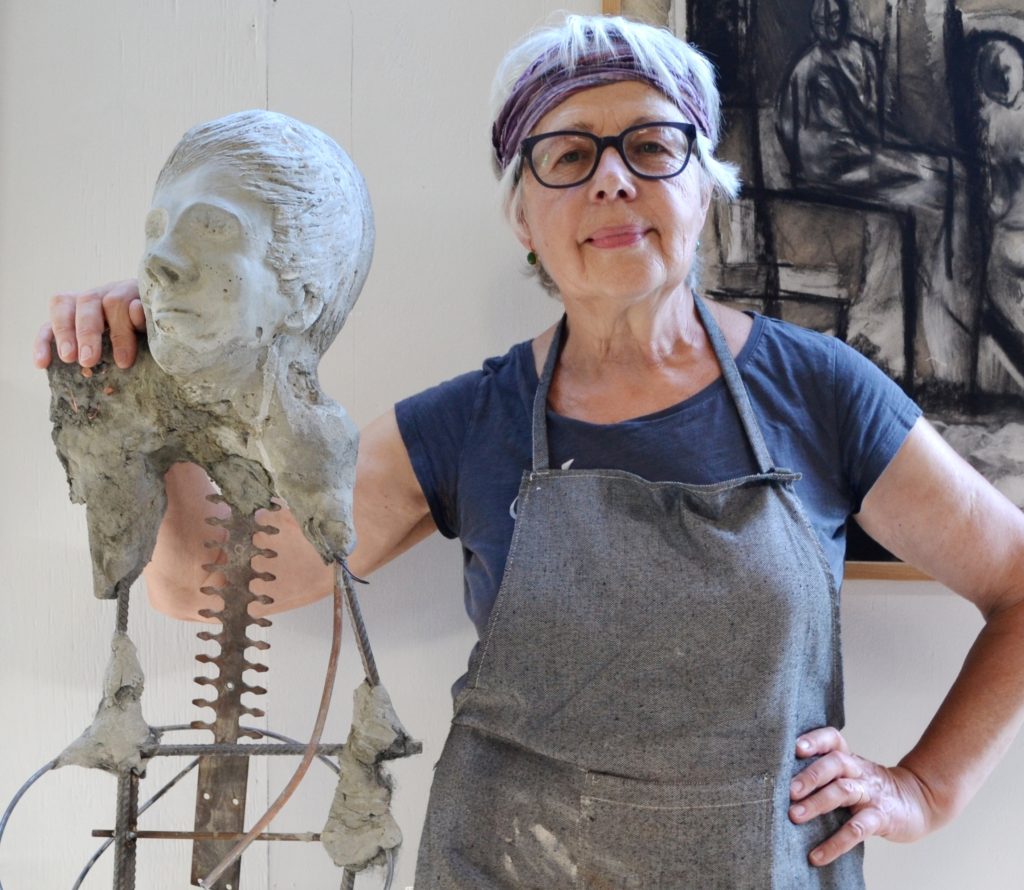 I sculpt because of my fascination with what I see with my eyes – lines and forms, and what I "see" with my hands – shapes and textures.
There is no single ideal medium for me; every material brings its own beauty and expression. I have been working with clay, stone, bronze, steel, wax, resin, and concrete. I begin working in any material by exploring different techniques to bring the best in  that medium. The concept and approach follow.
I enjoy the thrill of doing something different in every project. I work spontaneously, planning only in general and not in much details. I arrive to my ideas by showing emotions through movements, expressing despair with oddity, or using lines and colors to reveal the beauty. I love challenges when making art. And after finding the way around, it is just work, work, work to make it happened. I love working!
My studio is at Visual Philosophy in San Jose, CA.
I  also joined KALEID Gallery in downtown San Jose, CA, with several of my works.